Charleston County and NASA have teamed up to bring you the Countdown To Success Supplier Summit and STEM Experience at Trident Technical College on March 25, 2020.
The Supplier Summit focuses on you and your business success. Learn how to connect with NASA officials, government agencies, and local businesses to pursue partnership opportunities. The STEM Experience hosts Dorchester, Berkeley, and Charleston County high school students to explore careers in Science, Technology, Engineering, and Mathematics.
Supplier Summit
Mission: Business-oriented opportunities
Meet small business specialists from all NASA facilities
Explore partnerships with NASA and prime contractors
Connect with contractors in the Matchmaking Lounge
Engage with local, state, and federal government representatives
Receive agency-wide support
Take a ride in an autonomous shuttle
Keynote Speaker: General Charles F. Bolden Jr., USMC (Retired), Former NASA Administrator
Click here to register for the Supplier Summit
STEM Experience
Mission: Student-oriented opportunities
Interact with NASA staff, local companies, and STEM professionals
Meet college representatives and military recruiters
Engage in hands-on STEM activities
Discover the pathway to a STEM career
Learn about internships and scholarships
Please consider joining Charleston County and NASA as a sponsor or an exhibitor. This is an exciting way for your business to be a part of launching the Charleston community into the future.
Current Sponsors
Artemis Level - $7500

Your logo here
Mercury Level - $1000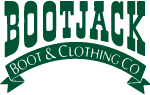 Your logo here